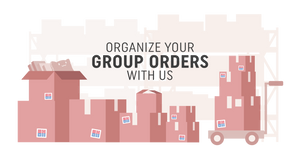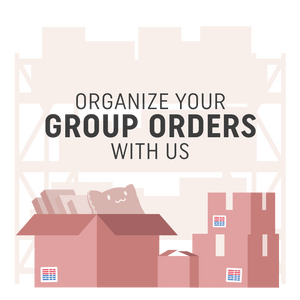 Hosting a group order?
Trying to plan logistics for your group buys?
Hate dealing with stress during these purchases?

Group orders have become a widespread phenomenon in recent years, offering an exciting way for individuals to unite and showcase their unity through their shared interests. From schools and clubs to corporate teams and fandoms, purchases like group shirt orders have transcended mere fashion statements.

Harumio can help you organize your next Group Orders with our warehouse and logistics services. Tell us what you want to buy, and we'll get the items to you! We can even ship direct to your group order customers.     

favorite

  Consolidate your purchases in our warehouse.

favorite

  Optional Express Shipping To Your Customers

favorite

  Regular and Ad-hoc Updates

favorite

  A Stress-free Experience!
We can make Group Orders EASY FOR YOU!
Split Services
We'll ship to your customers
Express worldwide delivery
Why Harumio?
Your Gateway to Korea's Trends and Culture
Harumio is a Korean Proxy Service with an office and warehouse in the country's trendsetting capital, Seoul. We have a team of highly effective purchasers who can source the best items for your group, supported by our expert logistics team to get your orders to you and your customers quickly and fuss-free. We're here to serve as a bridge to get you to Korea's trends and culture.
We Believe in a Stress-free Process for Group Orders.
In Harumio, we believe in bringing all the best things Korea has to offer to everyone, wherever they are—simple, quick, and cost-efficient. With our spacious warehouse, an awesome team of staff, and reliable shipping options, we can take the stress off you and effectively manage your group orders FOR YOU.
Contact Us