How to Search and Buy from Bunjang and Jungonara
Want to buy rare merchandise off Bunjang or Jungonara but don't have an account to browse the items on the sites?


Bunjang
and
Jungonara
are treasure troves for those who love collectibles and things that are no longer available in the market. However, most people outside of South Korea would experience difficulties when trying to access the popular Korean used items website.
Most of the time it's because they don't have an account with the site.
It is also not easy to register for an account if one does not have have a Korean phone number, and the sites are only available in Korean language. What a conundrum, right?
Fortunately, Harumio has simplified the process for those interested in purchasing from these Korean websites.
No Bunjang account is necessary, and you won't need a Korean address or phone number either!
Just follow these simple steps to start the process for your purchases from Bunjang and Jungonara!
1. Step One:
Drop us an email at
support@harum.io
with the keywords that you are interested in. We charge $5 per keyword search, and we will send you screenshots of the results. You won't need a Jungonara or Bunjang account or a Korean phone number for this. You won't even need to know the Korean language to do this search!
2. Step Two:
Choose the sellers that you would like us to contact to ask for prices and availability for a minimal fee of $5 per link.
3. Step Three:
Our team will correspond with the seller, and they will update you with the prices and estimated shipping costs for door-to-door international delivery. Once you approve the prices, we will issue an invoice, and you will be able to make payment via these options: a bank transfer, PayPal, and major credit and debit cards.
4. Step Four:
Then, sit back and relax while we deal with the seller on your behalf. Once we receive the item(s) at our warehouse, we will make arrangements to ship it with the courier of your choice.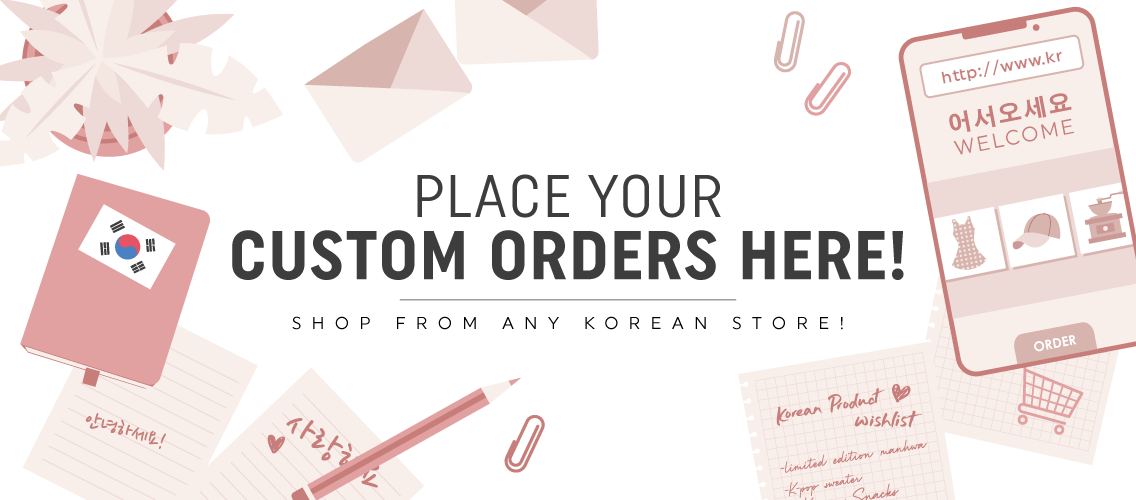 If you already have the links to the items you want to purchase
from Bunjang or Jungonara or other Korean websites,
please use this
Custom Order Form
for a quicker quotation!
We can help you make purchases from any Korean websites and deliver the item(s) to your doorstep!
Thank you, and happy shopping!