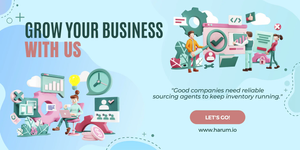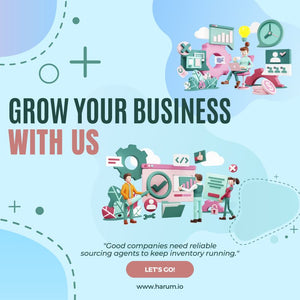 Why Harumio?
Your Gateway to Korea's Best Products
Harumio is a Korean Proxy Service with an office and warehouse in the country's trendsetting capital, Seoul. We have a team of highly effective purchasers who can source the best and most cost-effective items for your inventory, supported by our expert logistics team to get your orders to you quickly and fuss-free. We're here to bridge your inventory to Korea's best-selling items.
Ready to buy in bulk and save up to 30%?
Related category for your business
Don't know what to sell? Tell us your industry, and we'll get the ball rolling.
We believe in leveling the playing field for you.
In Harumio, we believe in bringing all the best things Korea has to offer to all retailers worldwide, big and small. Of course, we also believe in leveling the playing field for small businesses and independent retailers. No more huge MOQs. No more unnecessary requirements. Start and expand your business with us.
Leave us a message, and our team will get back to you the soonest!
Contact Us