Weekly Trends! - Must Read Manhwa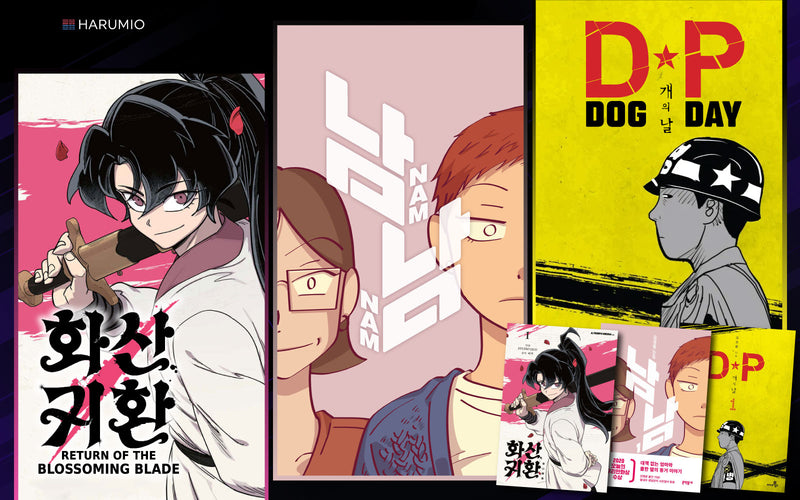 We are back with our weekly trends!. This week - 3 sets of completely different genre of Manhwas, guaranteed to have one that fits your collection.
Action-packed Comedy Manhwa - Return of the Blossoming Blade
With its Manhwa releasing its 2nd Season. The blossoming blade also returns with new goods collection! Embark on a exciting journey to return Mount Hwa to its former glory. Get a hold on the manhwa and its merchandise here!
Comedy Drama Manhwa - Nam Nam
How close is too close, how far is too far? Read as this mother-daughter pair struggles through daily life in this hilarious yet relatable comedy drama. With the live action adaption now airing, now is the best time to get yourself caught up to the manhwa too! Get it here.
Gritty Intense Drama - D.P. Dog Day
What happens when duty and morals conflict? Read as a young recruit struggles with tough decisions while on duty. Also on the live action adaption release. Get yourself a physical copy of the manhwa here!
 That's all for this week's trendy items! We will be back next week to showcase the hottest Korean products right to you. 
---