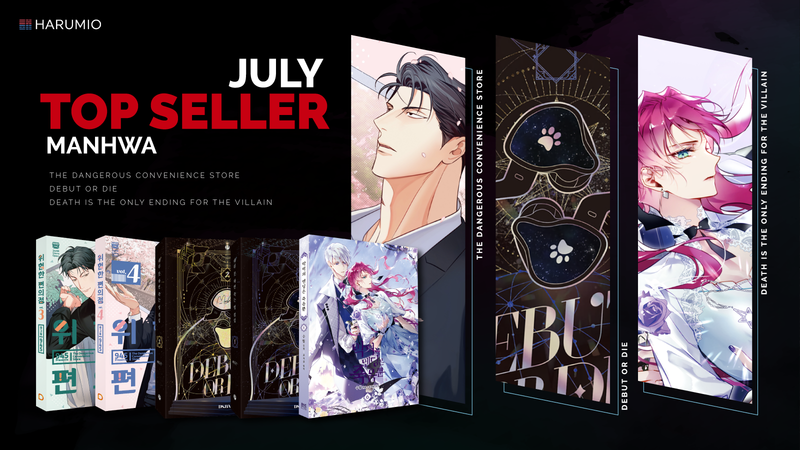 As we dive into the heat of summer, let's cool off with some thrilling and captivating manhwa titles that have taken the world by storm in July. These top picks are flying off the shelves and capturing the hearts of readers everywhere. Let's take a look at the best-selling manhwa of the month!
The fateful romance unfolds between Yeo Eui-jun, who is a college student by day and a young part-time worker who lives a tough life on the night shift at a convenience store, and Beom Gun-woo, a world worker in a mysterious organization who is chasing after a big goal. The two meet at a convenience store every day, but by chance, they find out that they are neighbors with a wall in between.
One day, Ryu Gun-woo wakes up in a different world, trapped in a body with a threat of death unless he becomes an idol. Determined to survive, he embarks on a surprising journey to achieve success in the competitive world of idols.
A Korean series that focuses on Penelope Eckart who reincarnated as the adopted daughter of Duke Eckart and the villainess of a reverse harem dating sim. The problem is, she entered the game at its hardest difficulty, and no matter what she does, death awaits her at every ending, so before the "real daughter" of Duke Eckart appears, she must choose one of the male leads and reach a happy ending in order to survive. 
If you haven't already picked up a copy of these best-sellers, be sure to grab one here! Stay tuned for the next month's top selling manhwa!
---