5 Simple Steps To Purchasing Your Dream Items From Korea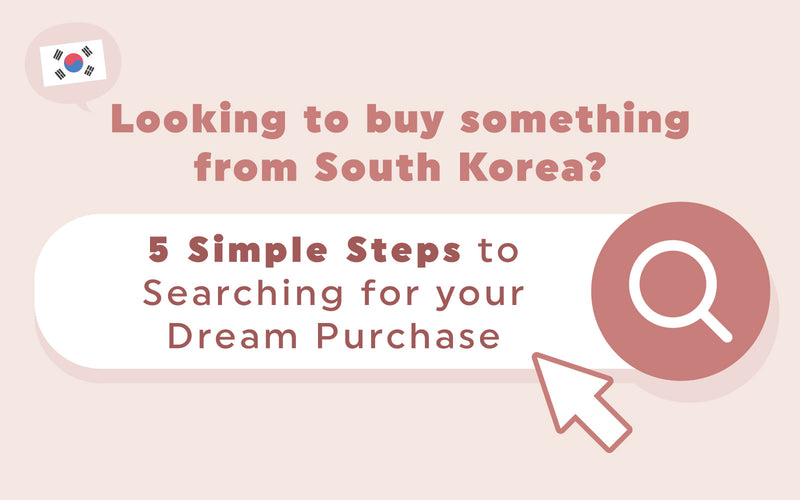 Want to purchase from the Korean domestic market but can't understand the language?
The language barrier is still one of the main reasons international shoppers don't shop from Korean websites. Even though most of us watch K-dramas almost religiously and can't pick out our favorite oppas in a line-up, we still can't read the words!
Here's something to help you find that keyboard or the dalgona candy set or even that beautiful bag you see in a k-drama—a helpful SEARCH function to find your dream items! 
We guarantee that this will make your online shopping experience much easier and more enjoyable!
Psst... After you expand your search, just keep scrolling to see more items until you get to the bottom of the page.
STEP 1
Find the SEARCH button on the top right of your screen and click on it. Then, type in your keyword for any Korean products or brands you desire to find in South Korea.
STEP 2
When you've filled in the keyword, click on the search button, or press on ENTER key. You will see some suggestions will appear on your screen, and continue your search by clicking [View More] at the bottom page.
STEP 3
If you don't find what you're looking for, just click on the Expand Search for MORE items and it will return more suggestions for a wider search.
STEP 4
These results are from external websites. Click on the photo to go to the link. If you are interested in an item, click on the [+], and it will auto-fill the Custom Order Form. Once you are ready, just click on the Custom Order Form link, and you will see the items listed in the form.
STEP 5
Once you are ready, just fill in your name, email, and shipping country and submit the form! Our team will get back to you with a quote, and subsequently, an invoice to proceed with your order.
In addition, you can order those items in bulk as well, perfect for those operating a small business who would like to sell some authentic Korean items.
If you prefer not to keep an inventory, we also offer a dropshipping option to ship directly to your customers. You may contact us at support@harum.io to get a headstart on dropshipping with us! 
We always aim to create a Stress-Free shopping experience for our customers, so share your shopping adventure with your family and friends!
Happy Shopping!
---