Bulk Orders & Drop Shipping
We are happy to announce Harumio offers Bulk Orders/Drop Shipping services as well! Please note that we will not include anything related to our brand if you choose to use this kind of service.
If you are interested in bulk purchases from our website, please kindly contact our customer service at support@harum.io Our team will revert with a quote as soon as possible.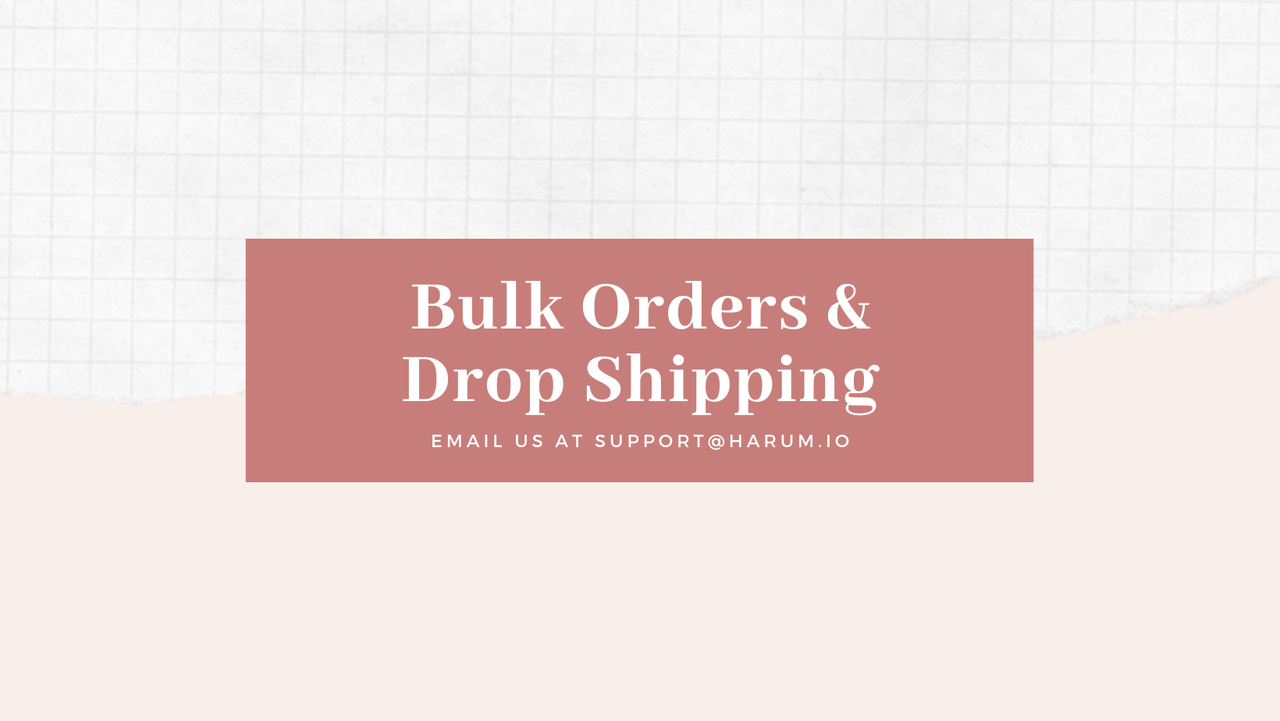 If you need to submit an inquiry for a small order, instead, please use our Custom Order Form at: https://www.harum.io/pages/buy-from-korea.